I saw this new Apple ad yes­ter­day on ESPN after read­ing about it from Ryan Sims. Its a cam­paign for the lat­est iPod shuf­fles.1
Apple has tak­en over the ESPN home­page in the past. Their ads have suc­cess­ful­ly inter­act­ed with ele­ments of the page, and not to men­tion, brought the clicks in as peo­ple have been intrigued by them. I know I was, as I had to replay them more than twice.
Here are the past ones:
Mac — "PC. Easy as 1–2 3", April 28, 2009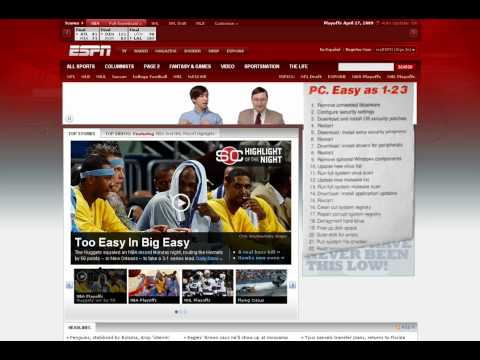 PS. Apple has done this on dif­fer­ent sites as well. Here is the one for Yahoo! Games, and anoth­er (video) for NY Times.
Here's my write­up on that ver­sion. [↩]