Two typog­ra­phers ( Pierre & Damien / plmd.me ) and a pro race pilot (Stef van Camp­en­houdt) col­lab­o­rat­ed to design a font with a car.
The car move­ments were tracked using a cus­tom soft­ware, designed by inter­ac­tive artist Zachary Lieber­man. ( openframeworks.cc )
Here's the video, When Dri­ving Becomes Writ­ing (iQ Font: The Mak­ing Of).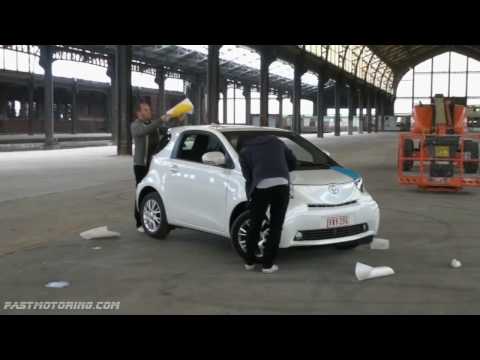 I recall BMW doing some­thing like it, but with paint. Here's the video they released for the Z4.
Mean­while, you may down­load the iQ font here. You may also click on the fol­low­ing thumb­nails to view the results: