As I was try­ing to kill time, I was research­ing Quick­sil­ver extend­abil­i­ty oth­er than just quick-launch­ing apps. Yes, I know Spot­light does it from the get-go.
My search led to a Lifehacker.com arti­cle (as usu­al, with this kind of things) writ­ten a while back about Gina Tra­pani's Top 10 Quick­sil­ver Plu­g­ins (at the time: Novem­ber 2007). One of the plu­g­ins that intrigued me to check out was the Shelf module/plugin.
Rather than writ­ing about what I learned, I fig­ured I might as well show you. It was just con­ve­nient tim­ing as I was check­ing out how to do screencasts—which are get­ting bet­ter and cool­er with today's tech­nol­o­gy. I hap­pened to be test­ing out Screen­Flow, which has a nice UI a la Adobe Premiere/Flash (though its been ages using Pre­miere).
I had set my Screen­Flow record­ing with the set­ting to "Record Com­put­er Audio". I then checked out to lis­ten to Cer­ri­tos All Stars' Live Mix Show on iTunes. It hap­pened to be that they were rebroad­cast­ing a show a cou­ple of weeks back, when the Lak­ers were still play­ing Orlan­do. As soon as I hit the record but­ton, Randy New­man's "I Love L.A." came on haha… But as soon as I got it uploaded and processed on Youtube, I got hit by a WMG note:
This video con­tains an audio track that has not been autho­rized by WMG. The audio has been dis­abled.
So I was onto Youtube's audio library, and set­tled on A Mi Que' by The Occasion—never heard of them but the track sound­ed nice and chill.1
Any­ways, with­out fur­ther adieu,2 here's the debut of my first ever screen­cast to the sub­ject of the Quick­sil­ver plu­g­in, Shelf (in HD, if that mat­ters3).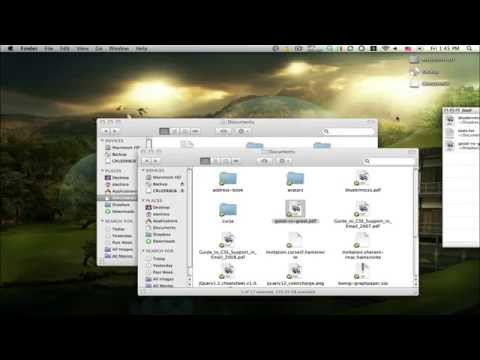 More tips on using the Shelf plu­g­in here.
There might be no audio of the bat as YouTube is still pro­cess­ing my request for the AudioSwap, so stay tuned if you'd like to hear it. [↩]
Any­one else like say­ing that phrase? Makes you sound sophis­ti­cat­ed… like Mr. Bent­ley(?). [↩]
The process of this screen­cast was easy to my sur­prise. I just used the basic fea­tures of Screen­Flow. Not bad at all. I'll play around with it more in the future when there is more time. [↩]