Memos from August 2009
---
If you're crav­ing for some new hood­ies, check out the ones by Nike Sports­wear x Looop­wheel­er.
Source via Hype­beast.
I had this grow­ing inter­est late­ly of get­ting myself a bike. It's been a minute since I've had one to be hon­est. I remem­ber hav­ing fun w/ my gener­ic-BMX back in the P.I. with my bowl-cut. I remem­ber going through the streets with our gener­ic-BMX crew and hop­ing over speed bumps; mak­ing ramps; and eat­ing it hard on the pave­ment filled with small rocks and peb­bles. We were for­tu­nate we did­n't crack our skulls as we got mad air most of the time, only to be brought back down to Earth by the Law of Physics.
Any­ways, check this video out by Rock­et­boom cor­re­spon­dent Ella Mor­ton when she inter­views Josh Hadar about his hand sculpt­ed cus­tom bicy­cles.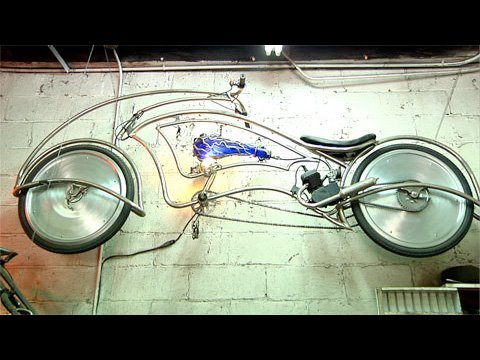 PS. For own­ers who are bike offi­ciana­dos, road or moun­tain bike? In terms of rid­ing ver­sa­til­i­ty for street, hills, dirt, etc. (I'm guess­ing moun­tain?)