On Decem­ber 10, 1948 the Gen­er­al Assem­bly of the Unit­ed Nations adopt­ed and pro­claimed the Uni­ver­sal Dec­la­ra­tion of Human Rights the full text of which appears here. Fol­low­ing this his­toric act the Assem­bly called upon all Mem­ber coun­tries to pub­li­cize the text of the Dec­la­ra­tion and "to cause it to be dis­sem­i­nat­ed, dis­played, read and expound­ed prin­ci­pal­ly in schools and oth­er edu­ca­tion­al insti­tu­tions, with­out dis­tinc­tion based on the polit­i­cal sta­tus of coun­tries or ter­ri­to­ries."
Today, Wednes­day, Decem­ber 10, 2008 marks the 60th anniver­sary of the Assem­bly's adap­ta­tion of those Rights.
Here's a video by the Human Rights Action Cen­ter in com­mem­o­ra­tion of the event: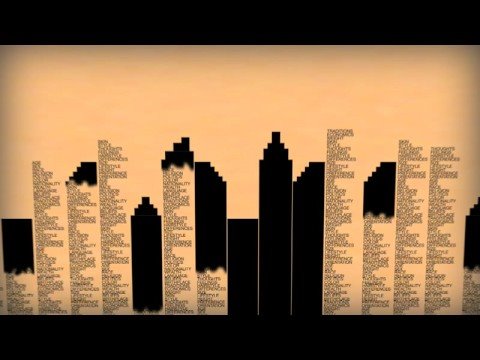 I must say… its a well-designed, cre­ative video whose mes­sage is clear and unarguably—simple truth. It used typog­ra­phy well, and showed empha­sis on our human rights by sim­ply using 2‑colors.
Pro­duc­tion notes:
Cre­at­ed by Seth Brau
Pro­duce by Amy Ponch­er
Music by Rum­springa cour­tesy Can­to­ra Records
To know more about your Human Rights, go to http://www.humanrightsactioncenter.org.