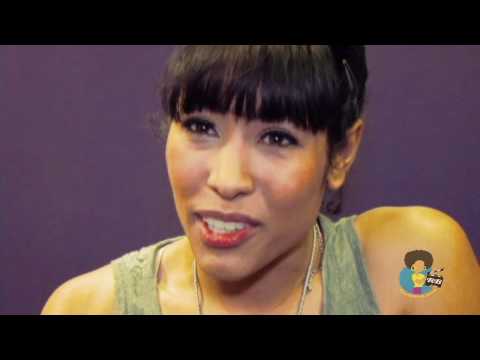 Just received word that she'll be releas­ing her album enti­tled, "Pen­nies in a Jar", this upcom­ing Tues­day, July 12, 2011.
Nikki Jean would travel cross-country, work­ing on songs with col­lab­o­ra­tors who would top any list of the great­est song­writ­ers of all time. The plan was inspired, but also wild and improb­a­ble. Who could imag­ine that a new artist, still in her early 20s, could reach out to a wish list of Hall of Fame song­writ­ers, and that so many would say yes?

What emerged is a com­pact musi­cal his­tory: the girl group sound, Motown, Clas­sic Pop, Philly Soul, a place where Coun­try lit­er­ally meets Hip-Hop. Linked by Nikki Jean's warmth and her infec­tious joy. The chal­lenge was to take these diverse influ­ences, this geo­graph­i­cal and musi­cal range, and make it flow. 'PENNIES IN A JAR' accom­plishes this beautifully.
Track List­ing:
How to Unring a Bell
Steel and Feath­ers (Don't Ever)
La Di Da Di Da
My Love
Pen­nies in a Jar
What's a Girl Sup­posed to Do
Rock­away
Mil­lion Star Motel (Ft. Black Thought

&

Lupe Fiasco)
Patty Crash
China
Mercy of Love
Sex, Lies and Sunshine
You may pre-order it now on iTunes & Amazon.com1.
Sup­port good music!
nikkijeanmusic.com
facebook.com/nikkijeanproject
@nikkijean
Amazon.com, in the time of writ­ing, has sample-snippets of her album online via the

MP3

ver­sion. [↩]