I first heard about ApSci1 through my brother Glen recently. Then dug in to take a look on their site for some tunes, http://apsci.net.
Lo and behold, they've been fea­tured on Wired.com's Under­wire sec­tion just recently. The arti­cle was about their music video for "Under Con­trol".
The dope part is that it was pro­duced using an "iPhone, a portable printer and a webcam."
They per­formed the track in front of the web­cam and printed it up into the hand­held snap­shots that fly by in the globe-hopping video, which hop­scotches from Brook­lyn to the Grand Canyon, Vegas, Hawaii and Aus­tralia at the speed of sound. They took addi­tional shots using the iPhone, then mashed the pro­duc­tion night­mare into an eye-tripping visual for their body-rocking song.

In other words, ApSci's video has no video in it. No post-production either.
Very, very schneaky and cre­ative I must say. Well done. Here's the video.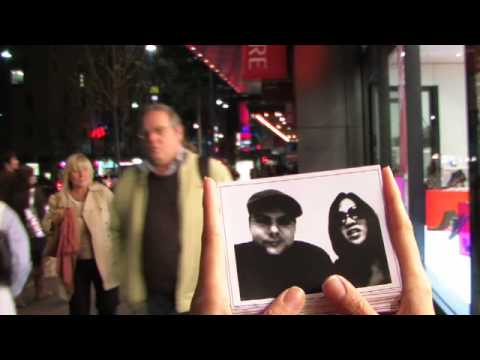 The group is made up of Bronx native Raphael LaM­otta and Filipino-Australian Dana Diaz-Tutaan. [↩]