Here's a video from a 5–0's dash that record­ed a "trac­tor truck" size mete­or: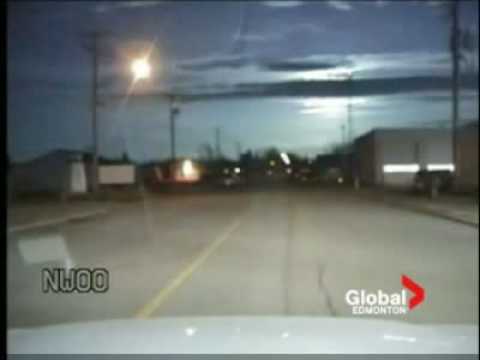 Bri­an Williams: "The search is on in Cana­da for the impact site?"
What the?!?! They bet­ter find that thing. That thing was huge—that's what she said! For some­thing that bright and in plain sight of the cop patrolling, they should know at least where to start. Dang… that's scary if they don't find it. You think it's a coin­ci­dence with all these Armaged­don-like movies com­ing out?

The video from Hulu is no longer avail­able. I have updat­ed the post with the one from Youtube.