I haven't heard this kind of Music in a while. Some­thing that just took me in the first 15-sec­onds of lis­ten­ing to get more songs of, when the cur­rent­ly play­ing song was­n't even fin­ished yet. This was 3 o'clock ear­ly in the morn­ing mind you.
Givers is an indie pop group from Lafayette, Louisiana. The band is made up of vocal­ist and per­cus­sion­ist Tiffany Lam­son, vocal­ist and gui­tarist Tay­lor Guar­isco, drum­mer and vocal­ist Kir­by Camp­bell, bassist and gui­tarist Josh LeBlanc, and flautist, sax­o­phon­ist, and key­boardist Nick Stephan.
The first time I heard of their glo­ri­ous sound was through Spo­ti­fy. I was just tuned in to a on-your-radar playlist per se; about 50 songs that are the bees knees. Then this gem played, "Up Up Up". I was hooked. It just sound­ed so full, up-beat, and made a riot of good emo­tions rush through.
After find­ing that Spo­ti­fy has their debut album, "In Light", I went through it a cou­ple of times and con­tin­ued to keep work­ing. I enjoyed it so much that I did­n't notice it was 5AM by the time I looked at the clock.
What else? It seems they are great at a live show. They sure­ly get funky from these videos:
"Mean­time", fea­tur­ing LHS Drum­line (Fes­ti­val Inter­na­tion­al de Louisiane 2010).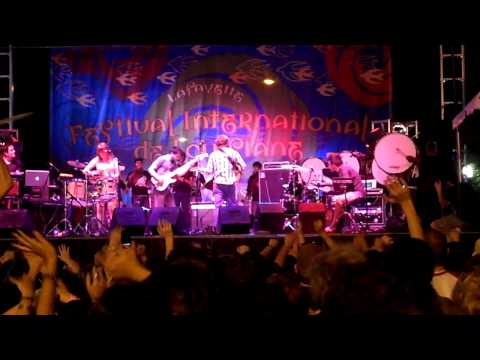 "Saw You First" (Fes­ti­val Inter­na­tion­al de Louisiane 2010).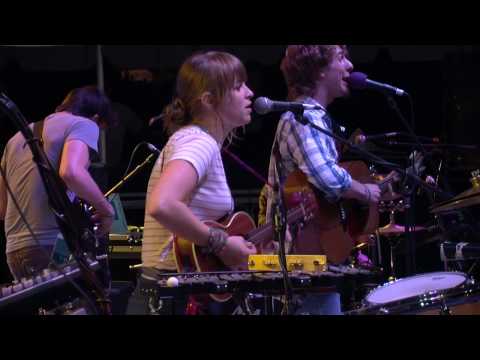 Givers live at Black Cab Ses­sions, Field Day 2011.

Find more videos of them live here on Youtube.
Last but not least, this is one group I would­n't mind going to see live for sure. So what are you wait­ing for? Keep your ears out for them, and be sure to check them out: