Just in case you haven't heard of her yet, she's a pret­ty dope, tal­ent­ed singer-song­writer hail­ing from the UK. Dig­gin' her sound. It's like Lykke Li x Björk.
Here's a sam­pler of her album via Youtube video.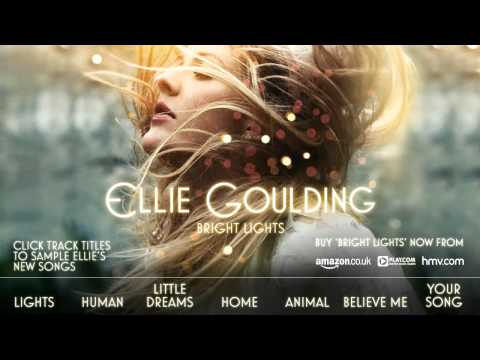 Some down­loads for your enjoy­ment… Here is her col­lab with Tinie Tem­pah, Won­der Man. Not to men­tion, her "Lights" remix col­lab with Bass­nec­tar:
You can down­load that mix here.
She's also on Twit­ter, @EllieGoulding. And yah, she's bad ass! HA!
@the3rdgirl Kind­ly fuck off. x

— Ellie Gould­ing (@elliegoulding) July 6, 2011
PS. Be sure to check out her album, Lights. (Note: It's been re-released recent­ly as "Bright Lights".)