I have been fortunate to find some nuggets lately this past week. From across the world, I stumbled upon The Very Best. It is a collaboration project between Esau Mwamwaya & Radioclit (Johan Karlberg & Etienne Tron).
Esau Mwamwaya was born in Mzuzu in Malawi, East Africa. He grew up in the capital, Lilongwe, where he played drums with various groups, including the Masaka Band. He was a good friend of the legendary Evison Matafale and they played together for several years before Matafale was killed in Malawi police custody in 2003.

In 1999, Esau moved to London, England and has, until recently run a second-hand furniture store in Clapton, East London. Esau's shop was on the same street as Radioclit's old studio, and after the Radioclit boys bought a bike from Esau, they invited him to one of their housewarming parties.

Soon after, Esau and Radioclit became good friends and they started working on music together. Two years later, the project has a name, The Very Best.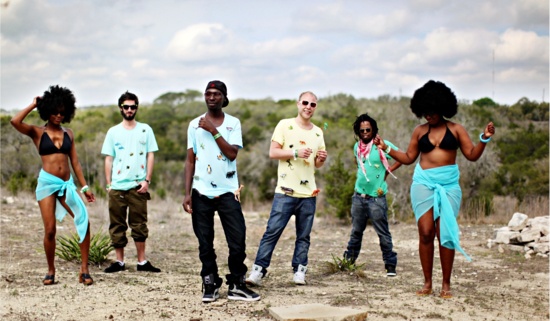 Other than a self-entitled mixtape this past October (download link below), their debut/studio album Warm Heart of Africa will be released this Fall. So keep tuned in for that for sure. Lucky for us, they decided to release 2-tracks for general consumption while we wait for the launch (links below as well).
I had the title track Warm Heart of Africa (featuring Ezra Koenig of Vampire Weekend) on repeat for most parts of the day—make that "currently" as I just put it back on play! Yah, it's that good, feel-good music that you just can't stop listening to, especially on a Friday afternoon. I'll definitely have to add this track to a Summertime playlist. Anyways, you don't take my word for it, listen for yourself… just don't be surprised when you start bobbing, dancing and feeling great (how Music should).
With that, go have a listen. Maybe even go check 'em out live! Here are some upcoming tour dates:
Last but not least, here are some free downloads while they are available: ((Download links compliments of Fairtilizer and Greenowl.))
TGIF! Have a great weekend!