Fly­nn Adam and Pigeon John are Root­beer.1
The sim­ple short­cut to that Root­beer descrip­tive word puz­zle could be some­thing like "MGMT inject­ed with some N.E.R.D and A Tribe Called Quest". As clear­ly evi­dent in their lyrics and style, Fly­nn Adam and Pigeon John are unapolo­getic pur­vey­ors of pop­u­lar cul­ture. Rather than mak­ing an escape attempt on this debut to some­thing that was some sub­tle artis­tic depar­ture from the Lost Angels-fla­vored West Coast under­ground laid back rap that raised them, the duo has grown more apt to ful­ly open their arms and embrace a vast array of what is rel­a­tive to their own con­tem­po­rary cul­ture con­sump­tion today.

With an even more upped-tem­po vocal cadence danc­ing on top of beatscapes that awak­en even the hippest of skep­tics, the music will make you jump up like a chim­panzee. An unbe­liev­ably charis­mat­ic live show, mixed with the most infec­tious hooks you've wrapped your ears around in quite some time, Root­beer slaps a smile on your face that you sim­ply can't con­tain. Like some of the lyrics remind you: "It feels so good, feels so great, feels so won­der­ful," so tune in and dig it!
Here is their music video for the title track Pink Lim­ou­sine.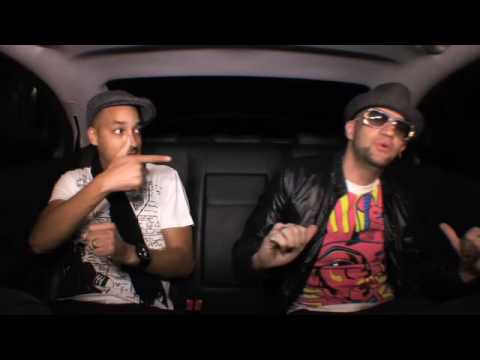 Any­ways, free down­loads below:2
Some Root­beer Inter­views below:
By Antho­ny from JoyEngine.com

Last but not least, check out Root­beer's MySpace page to lis­ten to more of their music, as well as get show/tour dates.
Yes—Fly­nn Adam and Pigeon John are both from the L.A. Sym­pho­ny crew =) [↩]
Source via Root­beer blog post on Tues­day, July 7, 2009. [↩]